Spam Bot Blocker - Magento 2 module documentation
Autor: Lukas Paliwoda
Moduł Spam Bot Blocker
Module overview
It blocks the possibility of creating fake user accounts. Module does not require any action from the user, it automatically detects whether the user is a human or a bot.
Module compatibility
This module is compatibile with Magento Community versions: 2.2 and 2.3.
How it works
After installing the module, you must enable it. Module configuration is Stores -> Configuration -> Customers -> Customer Configuration -> Spam Accounts Blocker.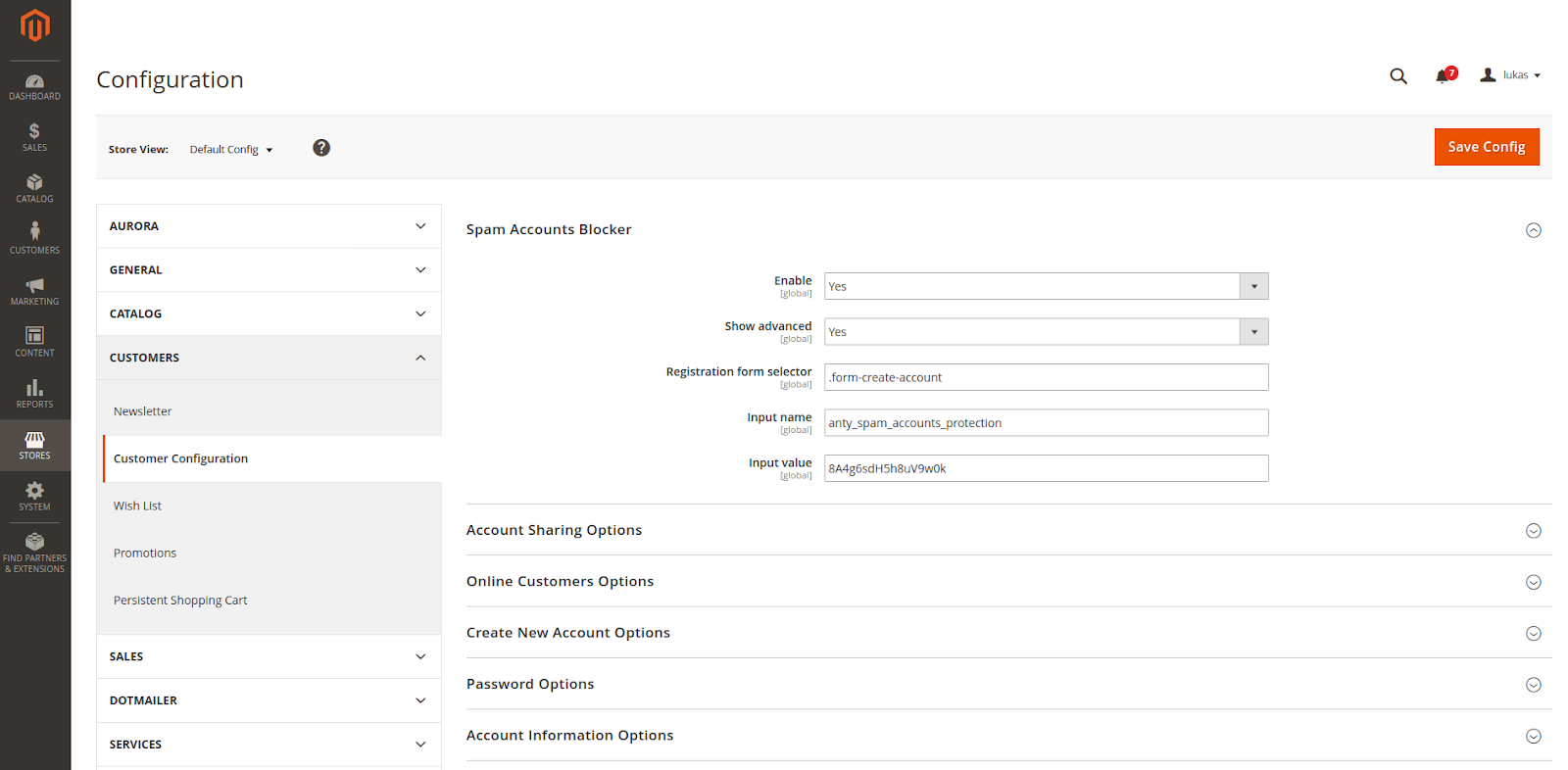 Installation
Composer
Add repo to composer.json:
"repositories": [
    ...
    {
        "type": "vcs",
        "url": "git@git.auroracreation.com:magento2/spam-bot-blocker.git"
    }
    ...
],

Add package to composer.json:
"require": {
    ...
    "aurora/spam-bot-blocker": "2.*"
    ...
},

In Magento root folder run commands:
$ composer update aurora/spam-bot-blocker
$ php bin/magento module:enable Aurora_SpamBotBlocker
$ php bin/magento setup:upgrade

Manual
Unzip archive.
Upload extension files on your server to:
{Magento root}
└── app/
    └── code

In Magento root folder run commands:
php bin/magento module:enable Aurora_CartTransfer
php bin/magento setup:upgrade